Our foundation is doing something bold:
We are embarking on an initiative to raise an additional $3 million over the next three years to support the basic needs of students at Foothill and De Anza colleges to help them achieve their educational and career goals.
The support of generous donors has helped our students weather many storms. Not only do these incredible contributions support the academic excellence of Foothill and De Anza colleges, they also support students outside of the classroom by funding direct services and grants for food, housing, and mental health. We know that supporting students' basic needs equates to retention and student success.

Thanks to many incredible donors and the proceeds of Judy Miner's Celebration on June 3, 2023, we have raised nearly $900,000 in donations and commitments toward the first $1 million of our $3 million campaign.
The challenges of the last year and a half, as well as the ever-present cost challenges of living in Silicon Valley, have put immense pressure on our students and their families, particularly those whose circumstances make them the most vulnerable. We anticipate that the impacts of the COVID-19 pandemic will be felt in the months ahead and for years to come. Therefore, securing additional support for our students' basic needs remains an urgent cause for our foundation.
Foothill and De Anza colleges continue to be among the leading community colleges in the nation because of the incredible investments made by our community, the hard work of our students, and the commitment of our staff, faculty, and administrators.
We are looking to you – our donors, our community, our corporate partners, our friends, and our alumni – to meet the goals of this campaign and to continue your support for educational excellence at Foothill and De Anza colleges. We hope that you will personally join our efforts by making a contribution.
Will you join us in reaching our first $1 million?
Basic Needs = Student Success
Think about it, if you had difficulty covering your own or your family's basic needs, would you be able to stay in college or even think about your education? Whether it's having enough food, making their rent payment, struggling with an unforeseen expense, or accessing mental health services, this is a constant struggle for many of our students. With a bit of extra support, however, we know that they can focus on their education and reach their goals.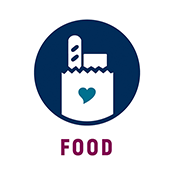 Did you know that students surveyed by the colleges responded that they ate less or went hungry because they didn't have enough money for food? Each college has a food pantry where students can access e-gift cards for food purchases.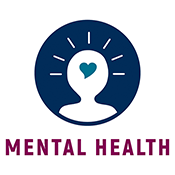 The effects of the COVID-19 pandemic on our students and their families, jobs, and communities have added additional pressure beyond the difficulty of managing these obligations under normal circumstances. Each college provides limited mental health services for students, which we are looking to expand to meet the demands of our campuses.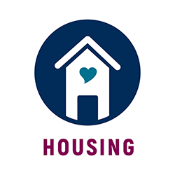 Did you know that many of our students moved often, shared a room, or struggled to pay for housing or utilities? And according to a recent De Anza College survey, nearly one in six respondents said they had been homeless during the previous year.

The Foothill-De Anza Foundation's tax identification number is 94-3258220
Your gifts to the Hope Initiative will help with the resources the colleges offer.
Join us today! Every gift counts!