Calendar of Events
October
Foothill-De Anza Foundation Community Town Hall
Presented by the Foothill-De Anza Foundation Board of Directors
October 13, 2022 - 4:30 p.m.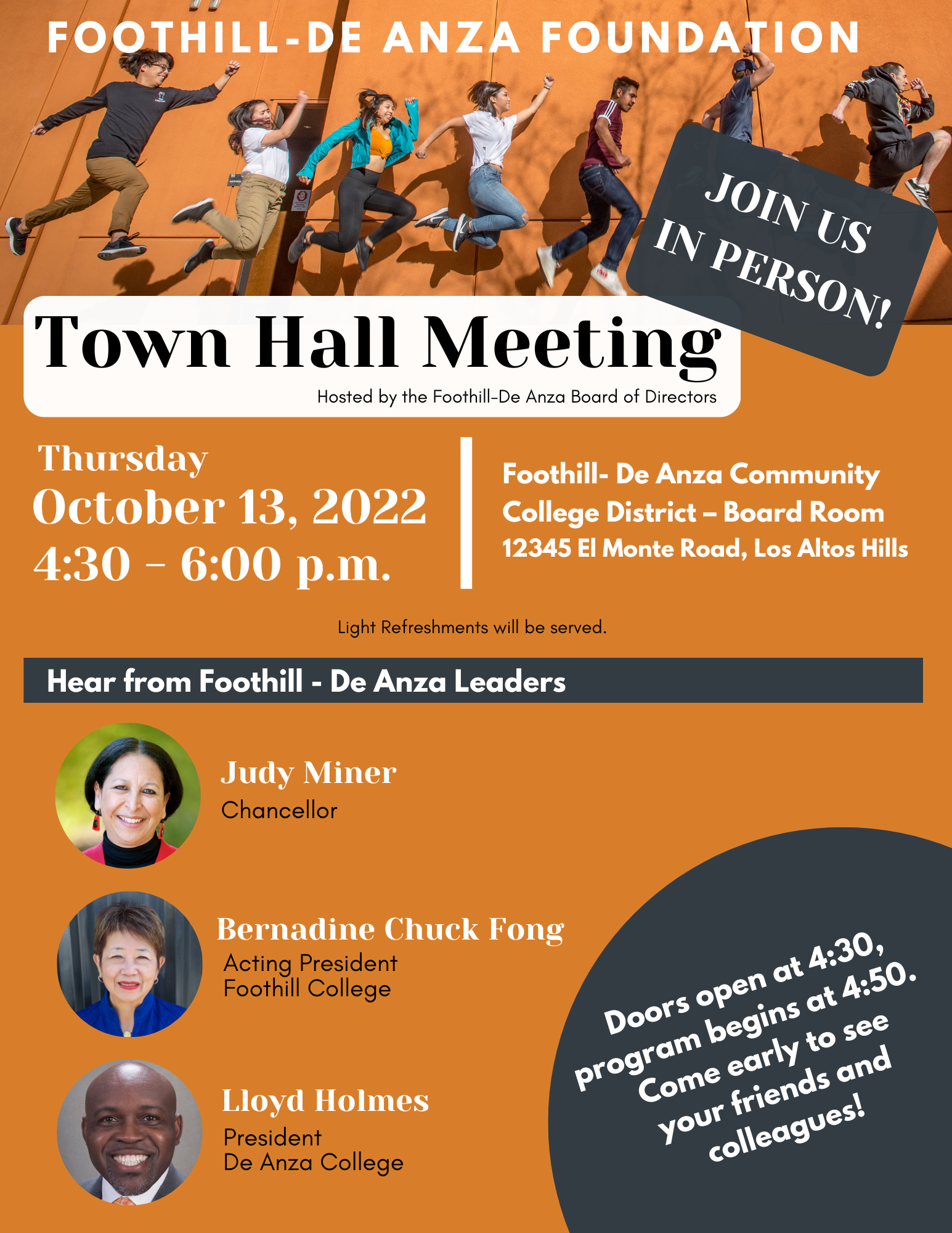 Estate Planning Seminar
Featured Speaker John Wunderling, J.D., LL.M in Taxation
Partner in the law firm of Ferrari, Ottoboni, Caputo & Wunderling
October 20, 2022 - 4:00 p.m.
Learn the basics of estate planning including the use of living trusts, wills, durable powers of attorney, and advance health care directives. Beneficiary designations for life insurance and retirement accounts will also be addressed. Estate and income tax considerations in the estate planning process will be discussed.