Board of Directors
The Foothill-De Anza Foundation Board of Directors is comprised of influential members of the local and college community, who understand the key roles that Foothill and De Anza colleges play in our region. The Foundation Board is also committed to raising awareness and generating philanthropic support that has placed both colleges at the top of community colleges throughout the nation.
The 2023-2024 Foothill-De Anza Foundation Board of Directors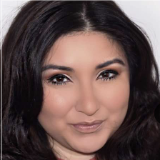 ASHLEY OROPEZA, PRESIDENT
Ashley Oropeza is a Foothill Aluma who transferred to the University of San Francisco. During her time at Foothill, she was active in student leadership and diversity programming. Now at Pfizer Pharmaceuticals in Clinical Operations, Oncology. She is a young professional who is eager to give back to Foothill and serve the community.
expand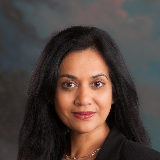 Archana Sathaye, Vice President

Archana Sathaye has had a career spanning industry, academia, and more recently non-profits. She was a Principal Engineer at Digital Equipment Corporation in the Advanced Systems Engineering Group.
expand
 She was an adjunct professor at the University of Pittsburgh, was on the faculty in Computer Science at San Jose State University, and also was an adjunct professor in the Business School at Santa Clara University.
She has published several papers and contributed book chapters in performance and availability modeling, data mining, and discrete event dynamic systems.  Recently, Archana spends her time with non-profit institutions. She is a Member of the Board of Directors of The Tech Museum, a Board Member of the Air Systems Foundation Scholarship Board, an Advisory Board Member of The Harker School, and an Advisory Board Member of the Sunday Friends Foundation. Archana has a Ph.D. in Electrical and Computer Engineering from Carnegie Mellon University, a master's in Applied Mathematics from Virginia Tech, and a master's degree in Pure Mathematics from Bombay University.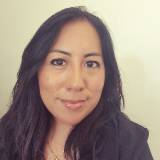 Diana Bautista, Secretary

Diana Bautista is the Government Relations Manager for Lucile Packard Children's Hospital Stanford. In this role, she is responsible for developing and maintaining relationships with local, state, and federal elected officials and their staff.
expand
She serves as a liaison to the various community organizations and trade associations helping to advocate for legislation and public policies that impact Lucile Packard Children's Hospital. Her career has long been in government and in serving the community. Most recently, she was the Government Relations/Public Policy Associate for the Mountain View Chamber of Commerce and the San Mateo County Economic Development Association. Prior to that, she was the District Representative for State Senator Abel Maldonado. She is also an active member of the community- having served on some sort of board or commission for over 20 years. Some notable highlights include the Daly City Library Board of Trustees, the Commission on the Status of Women for San Mateo County, and the Boys & Girls Clubs of Silicon Valley. Currently, she is a part of Silicon Valley Reads, the Mountain View Chamber of Commerce Board of Directors, and the Citizens Advisory Committee for the San Mateo County Transportation Authority. She was born and raised in the Bay Area and attended San Francisco State University where she received a BA in Psychology- with an emphasis in Industrial/Organizational.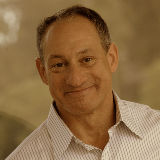 BEN DUBIN, TREASURER
Ben Dubin joined Asset Management Ventures (AMV) as a partner in 1998 and has over 20 years of experience working in technology, primarily as an engineer and technologist.
expand
Prior to joining AMV, he was the senior manager for Enterprise Java at JavaSoft. His responsibilities included the introduction, management, and marketing of the EJB component technology as well as some other essential Java interfaces such as JNDI, JMS, RMI, and JDBC technologies.
In 1987, he joined Sun Microsystems under Eric Schmidt and helped design and release a state-of-the-art parallel software development environment. He started as a hardware and software engineer at Lockheed Martin in 1985 designing EDA tools for chip and board-level systems. Ben has co-founded two Silicon Valley start-up companies: Full Source Software, an open-source application software firm, and Los Altos Technologies, an open systems software security business, both with his friend and business partner Gary Kremen. He holds a US patent on a technique for minimal information database restoration.
When Ben isn't working with tech, he enjoys playing with his sons in the outdoors, working on cars, and keeping fit. He is also a teacher for the last 8 years at Foothill College in Los Altos Hills, teaching a class that he created in entrepreneurship. Ben is also involved with the Finance Committee of the Computer History Museum and is a trustee at Montalvo Arts Center in Saratoga.
Ben holds two Bachelor of Science degrees from the University of Michigan, in Electrical Engineering and Computer Engineering, and an MBA from the Harvard Business School.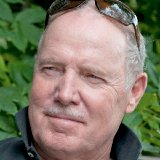 DUDLEY ANDERSEN, Immediate Past President
Dudley Andersen has over 40 years of experience in strategic and financial management as a financial advisor, corporate executive, and business founder.
expand
He attended the US Coast Guard Academy, received a BS in management engineering from Rensselaer Polytechnic Institute, and earned MS and Ph.D. degrees from Stanford University in Operations Research, Business, and Engineering-Economic Systems Planning.
Dudley started his business career at Stanford Research Institute where he became Director of Management Consulting, assisting numerous businesses and governmental organizations. He then co-founded a financial counseling company, providing financial advice to affluent individuals and businesses. He continues to provide financial advice to a number of individuals and businesses. He later was employed by Apple, Inc., where he was Senior Director of Corporate Development and Strategic Planning. While at Apple, he helped coordinate the acquisition of NeXt, which eventually resulted in the return of Steve Jobs to Apple.
After leaving Apple, he consulted with a number of Silicon Valley companies, assisting in acquisitions and financial management. He is on the Advisory Committee to the School of Management Engineering at Rensselaer Polytechnic Institute. He was Chair of the Citizens Bond Oversight Committee for the Foothill-De Anza Community College District and has participated on the Audit Committee for the Foothill-De Anza Foundation. He is also Chief Financial Officer and Board member of the Environmental Volunteers. He serves on the Investment Committee and as a member of the Board of the Cardiac Therapy Foundation. Dudley is married, with two grown children and five grandchildren.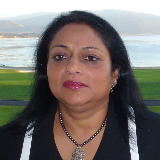 Swati Advani
Swati Advani is an active member of the Bay Area community and is involved with a variety of causes and organizations. She has devoted her time to both early childhood and secondary education and has been engaged in fundraising efforts for the Las Lomitas School District in San Mateo County as well as Pinewood School in Los Altos.
expand
She is currently active in Jumpstart's efforts to boost preschoolers' performance in low-income neighborhoods. She is also active in US-India cross-border philanthropic initiatives around education and microfinance through the American India Foundation and the Lok Foundation.
Prior to her work on education in the Bay Area, she pioneered the environmental sciences program at the Bombay International School in Mumbai, India.  During her years in Washington, DC, she worked on a variety of environmental class action suits.
She has a Master's degree in Public Policy from the University of Maryland as well as a Master's degree in Business Administration from the University of Bombay. She also holds a Bachelor's degree in Accounting & Finance from the University of Bombay. She is married with three daughters and lives in Atherton, California. In addition to the Bay Area, she has lived for extended periods of time in Washington, DC, Mumbai, and Singapore.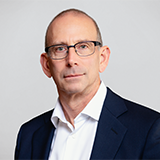 Jonathan Axelrad

Jonathan Axelrad is an internationally recognized private investment fund attorney with a focus on venture capital funds. He is retired from law practice and currently works part-time as a consultant and expert witness.  
expand
He has specialized in all aspects of the formation and operation of venture capital and other private equity funds, with a particular emphasis on issues involving partnerships, limited liability companies, tax, and other areas.  He has decades of legal experience with Goodwin Procter LLP and Wilson Sonsini Goodrich & Rosati PC, among others.  Jonathan is the author of numerous publications and holds a patent in the area of private equity fund formation.  Jonathan is a graduate of Wesleyan University and earned his JD from the Yale Law School.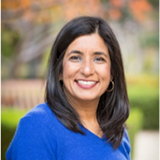 RIMI BEWTRA

Rimi Bewtra is a seasoned, customer-focused executive with a proven track record for having brought to market 10+ successful products and has demonstrated an excellent track record in software, technology, and driving go-to-market initiatives.
expand
Having spent 20+ years as a marketing executive across numerous product lines at Fujitsu, Oracle, ServiceNow and now most recently serves as Vice President of Solutions Marketing at PowerSchool. She is passionate about giving back to the community and looking for new ways to support and enrich the lives of Foothill & De Anza students.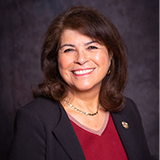 Laura Casas, BOARD OF TRUSTEE, EX-OFFICIO
Laura Casas was elected to the Board of Trustees without opposition in 2007 after being appointed to the board in 2005, and was re-elected in 2012, 2016, and 2020.
expand
She holds a law degree from Santa Clara University, and a bachelor's degree in political science from California State University, Northridge. Active at the state and local levels, Casas was elected by her peers in 2011 to the statewide Trustees Board of the Community College League of California, and is past chair of the League's Advisory Committee on Legislation. She is a graduate of the HOPE Leadership Institute operated by Hispanas Organized for Political Equality, and serves on the boards of Children Now, a national organization that makes children a public policy priority, and ALearn, a grassroots organization dedicated to underrepresented students' success in college. For the past decade she's mentored students through Puente, an academic preparation program focused on college success. Her past activities include the Foothill-De Anza Foundation Board of Directors, Santa Clara County's 6th District PTA, and the Santa Clara County League of Women Voters' Education Committee. She co-founded a transitional home for domestic violence victims in Los Angeles and has worked as a claims representative for an international commercial liability carrier. Her term expires in 2024.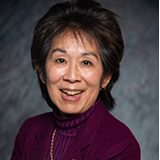 Pearl Cheng, BOARD OF TRUSTEE, EX-OFFICIO
Pearl Cheng was appointed in 2008 to fill a vacancy on the Board of Trustees and was elected without opposition in 2009 and re-elected in 2014.
expand
Cheng is a resident of Cupertino who served for eight years on the Cupertino Union School District Board of Education and held leadership positions with the Santa Clara County School Boards Association. She has served on the De Anza Commission, an auxiliary of the Foothill-De Anza Foundation that represents De Anza College in the community. She worked for many years at the NASA Ames Research Center, most recently as associate director for management operations in information sciences and technology. Following her high-tech experience, she worked for a decade in non-profits serving as the education manager at United Way Silicon Valley developing literacy, intervention, and parent education programs in east San Jose. In March 2016, she was an invited participant at the College Promise Initiative planning meeting at the White House. She holds a master's degree in mechanical engineering from Stanford University and a bachelor's in engineering from the University of Iowa.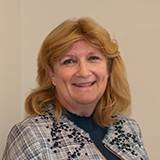 Kelly Davis
Kelly Davis has been in the financial services industry for more than 30 years. She has a broad background in banking with both lending and business development expertise.
expand
Currently, Kelly is Senior Vice President, Senior Relationship Manager with Pinnacle Bank. Previously, she served as Senior Vice President/Regional
Manager at Heritage Bank in Los Altos for 13 years and was responsible for all deposit and loan growth in the Los Altos Region. Before joining Pinnacle Bank she was Senior Relationship Manager in Specialty Banking for Boston Private Bank, a division of Silicon Valley Bank.
Kelly and her family have lived in the Los Altos area for 30 years. Working in the community in which she lives has always been important to her. Over the years, she has served on the Board of Directors for the Los Altos Village Association, the Endowment Fund of the Junior League in Palo Alto-Menlo Park, the Palo Alto Red Cross, and as a member of the Los Altos Chamber of Commerce. She is a passionate equestrian and enjoys riding and competing.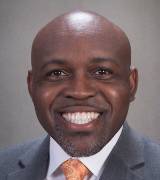 Lloyd A. Holmes, PRESIDENT, DE ANZA COLLEGE, EX-OFFICIO
Lloyd A. Holmes, a veteran educator with a track record of removing barriers to student success, became president of De Anza College on July 1, 2020. He is the college's fourth president since its founding in 1967.
expand
Holmes was previously vice president of student services at Monroe Community College in Rochester, N.Y., part of the State University of New York (SUNY) system of two- and four-year schools.
During his six years at Monroe, he provided statewide leadership in the SUNY system by mentoring other colleges in implementing the SUNY Guided Pathways model, after successfully leading that initiative at Monroe. He also served on the SUNY Food Insecurity Task Force, formed to address student hunger.
Holmes has also been an administrator at North Shore Community College in Massachusetts, Coastal Carolina University in South Carolina, and the University of Mississippi. He has taught graduate and undergraduate students and worked as a residence hall adviser, financial aid adviser, coordinator of student wellness and alcohol and drug abuse programs, and dean of students. Throughout his career, he has been devoted to expanding student equity and success.
Holmes grew up in Mississippi, where he earned an associate degree at Itawamba Community College and a bachelor's degree at the University of Mississippi – both in accounting. He continued his studies at the University of Mississippi by earning a master's degree in higher education and student personnel services, followed by a doctorate in educational leadership.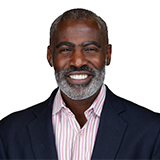 James Jones
James is the Chief Financial Officer for C360 Technologies, Inc, a computer vision software company that provides immersive media technology to sports media companies.
expand
Previously, he was the CFO, of Singularity University, and VP of Finance, KANA Software. James also has experience as a strategic consultant and investment banker. In his role as CFO, he is responsible for strategic and financial analyses, budgeting and planning, cash management, investor relations, fundraising, capital structure planning, and business performance measurements and metrics.

James has an MBA from Harvard Business School and a Bachelor of Science in Systems Engineering from the United States Military Academy. He also l serves as a trustee for the San Francisco Exploratorium.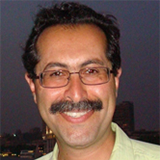 AMINE KHECHFE
Amine Khechfé is the Chief Strategy Officer for Stamps.com and co-founder of Endicia. He has over 30 years of experience in Silicon Valley and is also the treasurer of and serves on the board of the Mountain View Chamber of Commerce.
expand
In his current role, Amine is responsible for investigating expansion into new markets, new geographies, and new innovations, leading all global postal and carrier relations, and identifying international partnering and acquisition opportunities.
Stamps.com/Endicia provides eCommerce shipping technologies and services that have allowed their customers to print in excess of $31 billion in mailing and shipping labels. Amine, co-founder of Endicia, has held a variety of management roles in engineering, management consulting, software development, marketing, business development, and sales engineering during his career. Amine earned a Bachelor of Science degree in Engineering from Worcester Polytechnic Institute and a Master of Science in Engineering from Stanford University and served on the board of directors of Shipwire, Inc.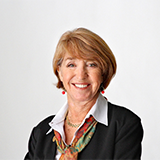 Liz Kniss
Liz Kniss has recently left public service after holding public office for thirty-five years. Kniss began her public career when elected to the Palo Alto Unified School District Board in 1985, then was elected to the Palo Alto City Council in 1989, serving three terms as well as Mayor in 1994 and 2000.
expand
In 1994, Mayor Kniss led Palo Alto to be the first city in the U.S. with a website. Affordable Housing, internet connectivity, and community family resources were emphasized while she served.

In November 2000, Kniss was elected to represent Santa Clara County's Fifth District on the Santa Clara County Board of Supervisors. In her county role, she was on the boards of VTA, CalTrain, and the Bay Area Air Quality Management District, and was elected to leadership roles on each board. After serving three terms, the maximum allowed at one time, she returned to the Palo Alto City Council. In 2016, she won by a decisive margin; Kniss was elected a total of ten times. She was elected mayor of Palo Alto for the third time in 2018.
Kniss' background as a public health professional has proven of great value for serving in public office and supporting goals for a healthy environment and sustainable future. Kniss holds a BSN from Simmons University, an MPA from CSU, and studied health policy and economics at UCB. In addition, she also worked in Marketing and Communications at Sun Microsystems in SunLabs for over ten years.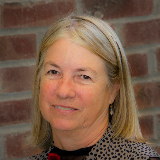 Gay Krause
Gay Krause is executive director of the Krause Center for Innovation (KCI), Foothill College, Los Altos Hills, California. The KCI's mission is to design and implement innovative professional development education and training, with an emphasis on technology integration and STEM, to support the diverse workforce needed to compete in the knowledge economy.
expand
Gay has extensive experience in offering professional development programs to educators K-14. Prior to this position, she was a teacher, counselor, assistant principal, then principal at Graham Middle School, Mountain View, California for 10 years.
Gay has been the founder and chairperson of the Mountain View/Los Altos Challenge Team for 26 years, which is primarily a networking group of community leaders who work with at-risk youth. This leadership group has extensive connections to the K-14 educational community in Silicon Valley. Gay's other non-profit interests currently include board positions on the YMCA of Silicon Valley, Children Now, and the Foothill-De Anza Foundation Board.
Gay received her B.S. degree in Education/Special Education from Penn State University and her M.S. degree in counseling psychology from the University of Virginia. She holds credentials in administration from the San Francisco State University and San Jose State University. Her husband has been a long-time Silicon Valley high-tech executive.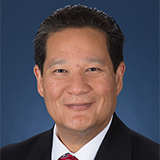 Lee D. Lambert, chancellor, FHDA CCD, Ex-Officio
Lee Lambert serves as the eighth permanent chancellor of the Foothill-De Anza Community College District. Lambert has more than two decades of experience in community colleges at the senior executive level and led Pima Community College, which serves more than 30,000 credit and non-credit students at five campuses and four centers located throughout greater Tucson, from 2013 to 2023.
expand
While at Pima, Lambert launched a nationally recognized Integrated Basic Education and Skills Training program, led the development of the college's Centers of Excellence in applied technology, health care, hospitality, information technology and cybersecurity, public safety, and the arts, and worked with the Pima Foundation to secure a $5 million gift, the single largest in the college's history. He also established fast track programs to train learners for in-demand jobs, invested heavily in Pima Online and embedded robust diversity, equity and inclusion initiatives throughout the college's campuses and centers.
Prior to leading Pima, Lambert served nearly eight years as the president of Shoreline Community College in Washington, helping to restore the college's financial stability, overseeing the development of the state's first solar design degree and National Institute of Metalworking Skills accredited computer numerical control machinist programs, and turning the college into a national leader in offering 100 percent online degrees and certificates in business and health care programs.
Lambert's personal story and early career path provide him with a deep understanding and respect for community college students and employees.
Born in Seoul, South Korea, Lambert grew up on three continents. His late father, who was of mixed African American heritage, and his mother, who is South Korean, were frequent targets of racism and discrimination in South Korea and the U.S. He was the first in his multiracial family to attend college right out of high school but felt unsure that he belonged, a fear common to many first-generation community college students. He stepped out of college after a year to enlist in the U.S. Army, but following his military service reenrolled in college and successfully earned a degree.
Before assuming leadership of Shoreline, Lambert served as its vice president for human resources and legal affairs, a position secured after serving close to five years in successively responsible roles in human resources at Centralia College in Washington where he negotiated contracts, developed management training programs, and advocated for diversity and inclusion in hiring practices.
His first senior executive position in higher education was special assistant to the president for civil rights and legal affairs at The Evergreen State College in Olympia, Washington, where he was responsible for diversity training, conducting investigations, and building a culture of respect for the diverse academic, socioeconomic, ethnic, religious, and cultural backgrounds, disabilities, and sexual orientations of students, faculty, and staff.
Lambert holds a bachelor's degree in liberal arts from The Evergreen State College and a juris doctor from Seattle University. He has taught as an adjunct faculty member at The Evergreen State College and Centralia College.
Besides his professional experience, Lambert has taken on leadership roles on local, state, and national boards and committees, including Credential Engine, National Association of Workforce Boards, National Coalition of Certification Centers, Arizona Chamber of Commerce, and the Southern Arizona Leadership Council.
Lambert has also been the recipient of many awards during his years of community college service. Recent recognition includes the Greater Tucson Leadership 2022 Man of the Year Award, the Chairs Academy 2022 Paul A. Elsner Excellence in Leadership Award, the Association of Community College Trustees 2017 Marie Y. Martin CEO of the Year Award, and Honorary Commander for the 612th Air Communications Squadron of Davis-Monthan Airforce Base.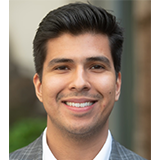 Alejandro Lara-Cervantes
Alex currently leads the development of an access-to-justice product at Impact Fund, a nonprofit organization serving marginalized communities through high-impact litigation.
expand
He joined as the organization's first Product Manager and is passionate about building products from scratch. Alex has experience developing robust product strategies, leading international project teams, and supporting complex business-to-business sales engagements. Before Impact Fund, he served as an Associate Product Marketing Manager at View, Inc., a manufacturer of smart glass for commercial buildings that improve human health and address climate change. And before View, he served as an Analyst at Colliers, a leading commercial real estate services and investment management firm.
Alex earned his bachelor's degree in economics from the University of California, Davis.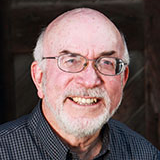 Orrin Mahoney, Co-Chair, De Anza Commission, Ex-Officio
Orrin Mahoney is a long time resident of Cupertino, California. After graduating from Carnegie-Mellon University in 1967, he came to California to work at Hewlett-Packard and received a Master's degree from Stanford while working there. After a 35-year management career at HP, he retired and devoted his time to community activities.
expand
He is a member of the Cupertino City Council and has served twice as Mayor. In addition to many other community groups, including the De Anza Commission, he is an active member and past president of the Rotary Club of Cupertino.
As part of the Club's International Service activities, he has participated in 10 project trips to Mexico, China, India, and Central and South America.
He is married, with four daughters and four grandchildren.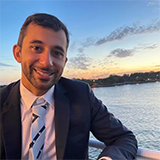 Ahmed Mostafa
Ahmed Mostafa attended Foothill College as a student where he majored in Political Science. In his last year at Foothill, he was the student body president and created long-lasting initiatives, such as preserving The Writing Center and The Math Center when faced with budget cuts.
expand
Today, Ahmed serves as a policy lead for Google monetization. For his pro bono work Ahmed represents survivors in their Title IX cases with Equal Rights Advocates and is their 2022 Pro Bono Attorney of the Year.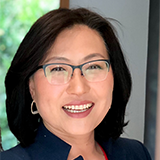 So Yong Park

So Yong Park is the former director of corporate development at the Tech Museum of Innovation in San Jose, California. So Yong has dedicated herself to educational opportunities for economically disadvantaged students and to socioeconomic inequality within the Korean American community.
expand
In 2014, she helped found and is a current board member of the Korean American Community Foundation-San Francisco (KACF-SF), which provides grants to local organizations in San Francisco and raises awareness about the problems that the community faces. She served a four-year term with the MVLA High School Foundation and is a board member of the Parents Club of Stanford. So Yong is a graduate of Colorado College and a member of its Board of Trustees.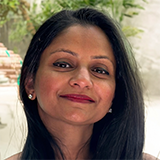 Malini Rao Malini Rao is currently the Senior Director People Operations, Research & Artificial Intelligence, for Google. She has worked for Google in a variety of human resources roles in the technology, research, and AI portfolios for 17 years.
expand
Prior to joining Google, Malini held HR management roles at Wachovia Bank and GE Capital where she managed employee relations and communications, training, and compensation. She holds a degree from Delhi University in India and Human Resources certifications from San Jose State University.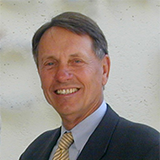 Bruce Swenson
Bruce Swenson is a long-time resident of Palo Alto, CA. After graduating from Stanford U (BS-Mathematics) and U of Wisconsin (MS-Mathematics), he came to California to work at Foothill College in 1967 as an Instructor in Mathematics.
expand
Subsequently, he became a Dean of the Physical Science and Mathematics Division and a Vice President of the College. He retired from Foothill in 1999 and, in 2005, he was elected to the FHDA Board of Trustees, where he served for 13 years. As Trustee, he represented the Board on both the District Audit-Finance Committee and the FHDA Foundation Board.
In 1992, he initiated and sponsored events called "Division Graduation Ceremonies" at Foothill, where faculty select and award scholarships to outstanding students in their classes. Students are selected based on outstanding academic work or exceptional effort in overcoming personal adversities. Faculty present the scholarships to those honored in front of family, friends, and fellow students each spring at special Division-sponsored Graduation Ceremonies. These Ceremonies have grown through the years, and now several hundred students are honored and awarded scholarships each year.
In 2020, he chaired the Measure G bond campaign committee for FHDA, a campaign that successfully passed an $898,000,000 bond to upgrade classrooms and technology -- expanding access to job training programs, so students can find better-paying jobs and work locally. In 2005, he joined the Palo Alto Rotary Club and subsequently chaired the Rotary Endowment Committee.
Bruce and his wife Barbara just celebrated their 55th wedding anniversary. They have 2 daughters and 5 grandchildren, all of whom live on the East Coast.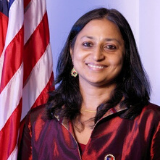 Savita Vaidhyanathan, CO-Chair, De Anza Commission, Ex-Officio
Savita Vaidhyanathan and her tech-entrepreneur husband, Doc Vaidhyanathan are long-time residents of Cupertino. As a proud alumnus of De Anza College, she transferred to San Jose State University to earn an MBA.
expand
She volunteers in the Cupertino community through organizations like the Rotary Club of Cupertino, West Valley Community Services (WVCS), and De Anza College Commission. She was instrumental in connecting the food programs administered through WVCS to address the needs of De Anza college students.
Savita was honored to be elected to the Cupertino City Council in 2014 and had the privilege to serve as Mayor in 2017. As an elected representative she drove initiatives to reduce traffic congestion, affect climate change policies, and support programs for youth and seniors. She also represented five West Valley cities on the Valley Transportation Authority (VTA) Board and worked with De Anza students on the Smart Pass program.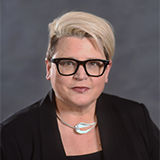 Kristina Whalen, President, Foothill College, EX-OFFICIO
Dr. Kristina Whalen is the 8th president of Foothill College. She started in the role in March 2023 after serving five years as a senior executive, including four years as a vice president of instruction at Las Positas College and one year as the associate vice chancellor of Enrollment Management and Instructional Success at City College of San Francisco.
expand
She was twice awarded the Chancellor's Unity Award and the Academic Senate's 10+1 award. In 2021 she was awarded the college's highest award for academic integrity, The Milanese Award, for her leadership during the pandemic. Dr. Whalen is a passionate leader of equity-advancing initiatives, most notably furthering the advancement of Guided Pathways and serving on several advisories and task forces for equity and anti-racism.
Dr. Whalen has developed a special commitment to using data-informed practices to improve the student experience. She has worked locally, regionally, and throughout California to foster leadership development that can manage and guide student success initiatives. Kristina's years of argumentation and debate training around social justice and equity issues have led to an affinity for data literacy and storytelling. She strives to bring those affinities to collaborative problem-solving and institutional effectiveness in the service of students.
Her earlier administrative service included working as an instructional dean for Fine, Applied, and Communication Arts at the Fort Mason Campus in San Francisco and serving as a department chair for five years. Dr. Whalen has a Ph.D. in speech communication and a Master's in rhetoric from Florida State University in Tallahassee, FL. She earned a Bachelor's degree in socio-political communication from Missouri State University. Dr. Whalen was a member of the 5th cohort of Aspen Institute Presidential Fellows for Community College Excellence, a group of 40 community college leaders selected for leadership training and transformational change at U.S. community colleges. She is the author of several articles and chapters on feminist rhetorical theory and performative techniques used to further argument.
Kristina was born in the District of Columbia, where her daughter now attends college. The daughter of a Navy veteran and Secret Service agent, she spent her formative years in Virginia, Ohio, and Missouri. In 1998 she moved to California.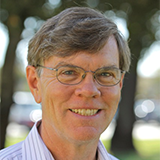 Bill Wilson
Bill started his career as a mathematics professor. After teaching mathematics for nine years, he undertook a career in cybersecurity as a researcher and entrepreneur.
expand
He founded Arca Systems, one of the first companies focused on information security, and served as its CEO until its acquisition by Exodus Communications. In 2015 Bill returned to his love of teaching mathematics by joining the De Anza mathematics department as a part-time instructor.
Bill has served on the Board of Trustees of the Fremont Union High School District since first being elected in 2006 and has strongly supported the growing number of partnerships between FUHSD and Foothill-De Anza.
Bill received his B.A. in mathematics from Princeton University and his Ph.D. in mathematics from Harvard University.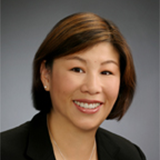 HOLLY WONG AGBAYANI
Holly is a tax partner at the firm Baker Tilly, US LLP. Holly specializes in tax and estate planning for high-net-worth individuals, stock option planning, charitable remainder trusts, and estate and fiduciary taxation.
expand
Holly received her Bachelor of Science in Commerce with an emphasis in accounting from Santa Clara University.
Holly is on the Board of Directors of The Foothill-De Anza Foundation and a past board member of the Sunnyvale School District Education Foundation. Holly is a past President of the Financial Planning Forum. Holly is also a member of the American Institute of Certified Public Accountants and the California Society of CPAs. She is a member of American Institute of Certified Public Accountants, the California Society of Certified Public Accountants, and Society of Trust and Estate Practitioners