Board of Directors
The Foothill-De Anza Foundation Board of Directors is comprised of influential members of the local and college community, who understand the key roles that Foothill and De Anza colleges play in our region. The Foundation Board is also committed to raising awareness and generating the philanthropic support that has placed both colleges at the top of community colleges throughout the nation.
The 2016-2017 Foothill-De Anza Foundation Board of Directors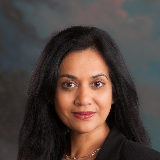 ARCHANA SATHAYE, PH.D., President
Archana Sathaye has had a career spanning industry, academia, and more recently non-profits. She was a Principal Engineer at Digital Equipment Corporation in the Advanced Systems Engineering Group.
expand
She was an adjunct professor at the University of Pittsburgh, was on the faculty in Computer Science at San Jose State University, and also was an adjunct professor in the Business School at Santa Clara University. She has published several papers and contributed book-chapters in performance and availability modeling, data mining, and discrete event dynamic systems. Recently, Archana spends her time with non-profit institutions. She is a Member of the Board of Directors of The Tech Museum, Board Member of Air Systems Foundation Scholarship Board, an Advisory Board Member of The Harker School, and an Advisory Board Member of Sunday Friends Foundation. Archana has a Ph.D. in Electrical and Computer Engineering from Carnegie Mellon University, a Masters in Applied Mathematics from Virginia Tech, and a Masters in Pure Mathematics from Bombay University.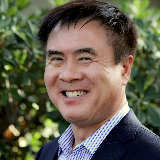 DON AOKI, FORMER PAST PRESIDENT
Don Aoki is a management alumnus of four Silicon Valley start-ups, angel investor and advisor to early-stage companies. Don was the founding VP of Engineering and GM/SVP of Worldwide Professional Services at Keynote Systems, a provider of on-demand test and measurement products for mobile communications and Internet performance.
expand
Don also volunteers his time with Habitat for Humanity, building houses locally and internationally, and Defy Ventures, teaching entrepreneurship and business skills to people with criminal histories.
Don holds a master's degree in computer science and electrical engineering from the Massachusetts Institute of Technology, and a bachelor's degree in computer science from the University of Southern California.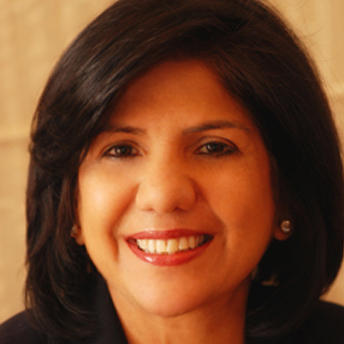 ANITA MANWANI BHAGAT, VICE PRESIDENT
Anita Manwani is the founder and CEO of Carobar Business Solutions, a data and knowledge process management company based in California. She has over 20 years experience in the software industry and has worked at startups and established organizations such as NASA Ames Research Center, Hewlett Packard and Agilent Technologies.
expand
During her tenure at Agilent and HP, she led systems and networking technologies and divisions. She held a variety of executive positions, including Vice President & GM of Global Sourcing. She led the setup of Agilent's India operations employing over a 1000 professionals, in her capacity as the Chairman of the wholly owned subsidiary, Agilent Technologies International, Pvt. Ltd. In the early nineties, Anita was responsible for HP's India Software Operation in Bangalore, India. She is a software industry expert in outsourcing and service management.
Anita was one of 80 US women selected as a "Technology All Star" for the National Women of Color Conference for her executive leadership in technology in 2002. She also received the YWCA TWIN award for executive leadership and impact in 2003. In 2011, Anita was recognized as one of the top 100 Women of Influence in the Silicon Valley and is an American Leadership Forum Senior Fellow. She is an active community leader and has served on several for profit and non-profit boards. She is deeply committed to education, job creation, and empowering women and has served on the board of Girls for a Change, Los Altos Education and Bullis Charter School Foundations and SIPA.
Anita holds a Bachelors and Masters Degrees in Chemistry, History, and Marketing Management. She attended University of Bombay (India) and University of Cincinnati (Ohio). She enjoys badminton, golf and skiing and is the mother of two children.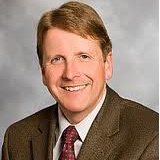 ART SWIFT, Treasurer
Art Swift has more than 25 years of executive-level experience in the tech industry and is currently CEO of the Norwegian-American technology startup, CUPP Computing, based in Palo Alto, California and Bergen, Norway.
expand
CUPP is a leader in low power security solutions for mobile devices which has patented a unique approach providing unprecedented levels of user and data security in smart phones, tablets and laptops. The company's investors include the prominent European venture capital firm, Proventure, as well as American and Norwegian business angels. CUPP has been the recipient of multiple research and development grants from the Norwegian government's Innovation Norway group.
Prior to CUPP, Art held significant leadership roles in Silicon Valley technology companies, including CEO at low power chip-maker Transmeta (Nasdaq, TMTA), CEO of nanotech innovator Unidym, and vice president of marketing and business development at MIPS, a leading provider of microprocessor IP. Earlier in his career, Mr. Swift was a divisional GM at chipmaker Cirrus Logic, responsible for revenues in excess of $250M, and prior to that, was a vice president at Sun Microsystems.
Over the course of his career, Mr. Swift has raised more than $100M through public and private equity offerings. Mr. Swift holds a B.S. degree in Electrical Engineering from the Pennsylvania State University where he was a member of the Eta Kappa Nu honor society and president of the social fraternity, Zeta Psi. He is co-inventor of three U.S. patents relating to programmable logic IC devices. Art has also been active in non-profit leadership with an emphasis on educational causes.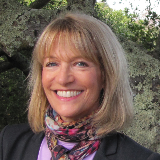 LISA ELLIOTT, SECRETARY
Lisa Elliott has been an active member in supporting the local schools and non-profits in the various communities in which she has resided during the past 20 years. While living in Los Angeles, Connecticut, Tokyo and Texas finally returning to California 10 years ago, Lisa was involved in the PTSA, fundraising and library programs at her sons' schools (all 12 of them).
expand
She also served on the Board of Directors for the Westport Young Women's Group, WIN (Women's Interfaith Network), and as Vice-President of the Tokyo-American Club Women's Organization.
In 2006, Lisa became a charter member of the 100 Women Charitable Foundation which enables women to be more involved in philanthropy and help make a significant difference in the long-term sustainability of our local nonprofit community. Lisa chaired the Family Grant Committee for three years and served on the Board of 100 Women as the Director of Grant Committees refining the grant evaluation process, developing training tools and managing all committee activity. Lisa is active at Palo Alto Hills Golf and Country Club and currently serves as Chair of the House Committee.
Lisa joined the FHDA Foundation Board in 2012 bringing with her business skills developed during more than 15 years working in advertising, marketing and direct marketing. She graduated from UCLA with a BA in Sociology. She is married to Gary Elliott who is on the Board of Trustees for Allegheny College. They have two sons; one graduated from SJSU in 2013 and the other is a full-time student at De Anza.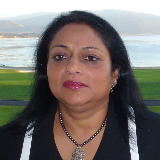 SWATI ADVANI
Swati Advani is an active member of the Bay Area community and is involved with a variety of causes and organizations. She has devoted her time to both early childhood and secondary education and has been engaged in fundraising efforts for the Las Lomitas School District in San Mateo County as well as Pinewood School in Los Altos.
expand
She is currently active in Jumpstart's efforts to boost pre-schoolers' performance in low-income neighborhoods. She is also active in US-India cross-border philanthropic initiatives around education and microfinance through the American India Foundation and the Lok Foundation.
Prior to her work on education in the Bay Area, she pioneered the environmental sciences program at the Bombay International School in Mumbai, India. During her years in Washington, DC, she worked on a variety of environmental class action suits.
She has a Master's degree in Public Policy from the University of Maryland as well as a Master's degree in Business Administration from the University of Bombay. She also holds a Bachelor's degree in Accounting & Finance from the University of Bombay. She is married with three daughters and lives in Atherton, California. In addition to the Bay Area, she has lived for extended periods of time in Washington, DC, Mumbai, and Singapore.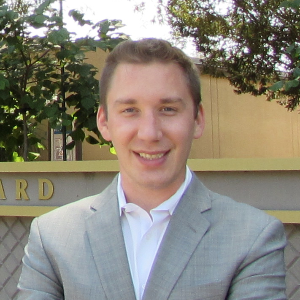 Patrick Ahrens
Patrick Ahrens is the Senior District Representative for California Assembly District 28. Previously, Patrick served on the staff of Congresswoman Janice Hahn (D – California) in Washington D.C.

expand
Prior to working on the Hill, he was a student trustee for the Foothill-De Anza Community College Board in Cupertino, California, where he was heavily involved in higher education policy. Patrick has been active in Democratic Party politics at the local, state and federal levels, serving as campaign manager in two elections. He lives in Cupertino, CA.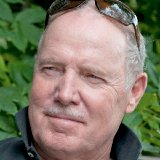 Dudley ANDERSEN
Dudley Andersen has over 40 years of experience in strategic and financial management as a financial advisor, corporate executive and business founder. He attended the US Coast Guard Academy, received a BS in management Engineering from Rensselaer Polytechnic Institute, and earned MS and Ph.D. degrees from Stanford University in Operations Research, Business, and Engineering-Economic Systems Planning.
expand
Dudley started his business career at Stanford Research Institute where he became Director of Management Consulting, assisting numerous businesses and governmental organizations. He then co-founded a financial counseling company, providing financial advice to affluent individuals and businesses. He continues to provide financial advice to a number of individuals and businesses. He later was employed by Apple, Inc., where he was Senior Director of Corporate Development and Strategic Planning. While at Apple, he helped coordinate the acquisition of NeXt, which eventually resulted in the return of Steve Jobs to Apple.
After leaving Apple, he consulted to a number of Silicon Valley companies, assisting in acquisitions and financial management. He is on the Advisory Committee to the School of Management Engineering at Rensselaer Polytechnic Institute. He was Chair of the Citizens Bond Oversight Committee for the Foothill-De Anza Community College District and has participated on the Audit Committee for the Foothill-De Anza Foundation. He is also Chief Financial Officer and Board member of the Environmental Volunteers. He serves on the Investment Committee and as a member of the Board of the Cardiac Therapy Foundation. Dudley is married, with two grown children and five grandchildren.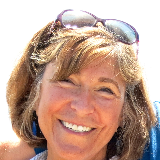 Dr. Elaine Andersen
Elaine Slosberg Andersen was a Professor of Psychology, Linguistics and Neuroscience (now Emerita) at the University of Southern California. She received her AA with high honors from Foothill College, before going on to earn her BA (with great distinction), MA, and Ph.D. from Stanford University.
expand
The focus of her research is the relation of language to other cognitive functions (e.g., memory and attention), which she has explored from a developmental perspective through the lifespan, including projects on Language & Cognitive Development in Blind Children, Cross-linguistic Development of Sociolinguistic Skills, Language and Cognitive Changes in Aging and Alzheimer's Disease, and Child-Machine Spoken Interfaces. She has been awarded numerous research grants from federal and private foundations (e.g., NIH, NIA, NATO, March of Dimes, the Spencer Foundation) and is the author of dozens of journal articles, as well as author of one book and editor of another.
She was a Mellon Post-Doctoral Fellow, a Senior Research Fulbright Fellow in Lyon, France (Maison de Science de l'Homme), a Visiting Fellow at the Max-Planck-Institut fur Psycholinguistik, an invited Professor at Paris V (the Sorbonne: Rene Descartes), at UC Davis, and at the Summer Schools of both the Society for Research in Child Development and the Linguistics Institute of America.
Outside of Academia, Dr. Andersen has served on the board of the Bring Me a Book Foundation, as a mentor in the Peninsula College Fund, and on the Foothill College Commission for many years before joining the Foundation.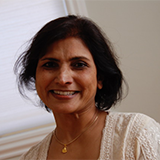 Shyamoli Banerjee
Shyamoli Banerjee has a master's degree in electrical engineering from Stony Brook University in New York and has designed computer chips for many technology companies in Silicon Valley.
expand
She is passionate about making math and science accessible and fun for all students and has mentored elementary school students in challenges like Odyssey of the Mind. A certified yoga teacher, she has taught yoga to high school students to help them deal with stress. Her holistic approach to yoga shows students how to reach out to their peers who are also experiencing high levels of stress.

She has led many fundraising projects for her college as well as her children's school to improve technology availability and internet infrastructure.

Recently, Shyamoli has been spending time remodeling and designing homes plus traveling to places where she can ski and bike, her other passions.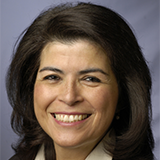 Laura Casas, BOARD OF TRUSTEE, EX-OFFICIO
Laura Casas was relected to the Foothill-De Anza Board of Trustees in November 2016. She holds a law degree from Santa Clara University, and a bachelor's degree in political science from California State University, Northridge.
expand
Active at the state and local levels, Casas was elected by her peers in 2011 to the statewide Trustees Board of the Community College League of California, and is past chair of the League's Advisory Committee on Legislation. She is a graduate of the HOPE Leadership Institute operated by Hispanas Organized for Political Equality, and serves on the board ALearn, a grassroots organization dedicated to underrepresented students' success in college.
For the past decade she's mentored students through Puente, an academic preparation program focused on college success. Her past activities include the Santa Clara County's 6th District PTA, and the Santa Clara County League of Women Voters' Education Committee. She co-founded a transitional home for domestic violence victims in Los Angeles and has worked as a claims representative for an international commercial liability carrier.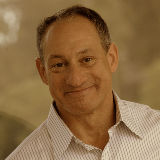 Ben Dubin
Ben Dubin joined Asset Management Ventures (AMV) as a partner in 1998 and has over 20 years experience working in technology, primarily as an engineer and technologist.
expand
Prior to joining AMV, he was the senior manager for Enterprise Java at JavaSoft. His responsibilities included the introduction, management, and marketing of the EJB component technology as well as some other essential Java interfaces such as JNDI, JMS, RMI and JDBC technologies.
In 1987, he joined Sun Microsystems under Eric Schmidt and helped design and release a state of the art parallel software development environment. He started as a hardware and software engineer at Lockheed Martin in 1985 designing EDA tools for chip and board-level systems. Ben has co-founded two Silicon Valley start-up companies: Full Source Software, an open source application software firm, and Los Altos Technologies, an open systems software security business, both with his friend and business partner Gary Kremen. He holds a US patent on a technique for minimal information database restoration.
When Ben isn't working with tech, he enjoys playing with his sons in the outdoors, working on cars and keeping fit. He is also a teacher for the last 8 years at Foothill College in Los Altos Hills, teaching a class that he created in entrepreneurship. Ben is also involved with the Finance Committee of the Computer History Museum and is a trustee at Montalvo Arts Center in Saratoga.
Ben holds two Bachelor of Science degrees from the University of Michigan, in Electrical Engineering and Computer Engineering, and an MBA from the Harvard Business School.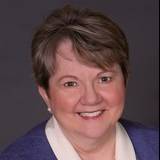 GInny Lear
Ginny Lear is pleased to represent the Foothill College Commission on the FHDA Foundation Board. As Executive Director of the Los Altos Chamber of Commerce in the 1990's, she was invited to join the Foothill College Commission, serving nearly 25 years.
expand
Last fall, Ginny was invited to rejoin the Foothill Commission to be Committee Chair for the celebration of Dick Henning's 50th anniversary as Founder of the Foothill College Celebrity Forum. Jan Fenwick and Ginny co-chaired Dick's 30th anniversary. As a 40th anniversary project for Foothill College, Ginny chaired the Commission's Renovation Committee for the Smithwick Theatre, raising funds to replace the carpet, seats, and redo the patio in front of the theatre.
Ginny is President-elect, Palo Alto Rotary Club, 2018-19, past President Los Altos Rotary Club 2000-2001. Elected Los Altos School District Trustee in 1983, served as President. Ginny and her husband are Los Altos residents of nearly 50 years, with one son and grandson.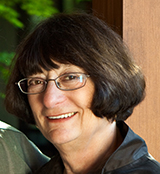 Sue Levy
Sue Levy is a long-time community volunteer and graduate of UC Berkeley.  Sue is committed to raising awareness and generating philanthropic support for the Foothill-De Anza Foundation Board of Directors. 
expand
In addition to her passion for open access education, she has a deep care for animals and has been on the board of the Humane Society of Silicon Valley for more nearly ten years and has served in various leadership roles including the committee that led a successful campaign to create the Animal Community Center in Milpitas. Sue has completed several terms on the board of directors of Adolescent Counseling Services and for many years, she has been a member of Peninsula Volunteers working on behalf of seniors.  When her children were growing up, Sue served on the board of the Palo Alto Little League and was president of Palo Alto Babe Ruth.  Sue and her husband, Dick, have two grown sons, three grandchildren, and live with their beloved adopted dog, Sophia.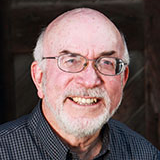 Orrin Mahoney, Co-Chair, De Anza Commission, Ex-Officio
Orrin Mahoney is a long time resident of Cupertino, California. After graduating from Carnegie-Mellon University in 1967, he came to California to work at Hewlett-Packard and received a Master's degree from Stanford while working there. After a 35 year management career at HP, he retired and devoted his time to community activities.
expand
He is a member of the Cupertino City Council, and has served twice as Mayor. In addition to many other community groups, including the De Anza Commission, he is an active member and past president of the Rotary Club of Cupertino.
As part of the Club's International Service activities, he has participated in 10 project trips to Mexico, China, India, and Central and South America.
He is married, with four daughters and four grandchildren.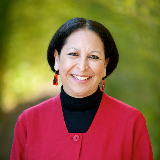 Judy C. Miner, ed.d., chancellor, FHDA cCD, Ex-Officio
Judy C. Miner was president of Foothill College in Los Altos Hills, California from July 1, 2007 until she became Chancellor on August 1, 2015.
expand
She has worked as a higher education administrator since 1977 and in the California Community Colleges since 1979 where she has held numerous administrative positions in student services and instruction at City College of San Francisco, the California Community Colleges Chancellor's Office, and De Anza College.
Regionally, she serves on advisory boards for the Center for the Future of Teaching and Learning; the Doctorate in Education Program at San Francisco State University; the Los Altos Library Endowment; San Francisco Opera Education Programs; and the Carmel Authors and Ideas Festival. She is also on the Board of Directors for the Mountain View Chamber of Commerce and Year Up Bay Area.
Nationally, she serves on the Commission for Inclusion of the American Council of Education; the Board of Directors for the Council of Higher Education Accreditation (CHEA) and the CHEA International Quality Group (CIQG).
In 2011, under the auspices of the President's Council of Advisors on Science and Technology (PCAST), she served on the Working Group that produced Report to the President, Engage to Excel: Producing One Million additional College Graduates with Degrees in Science, Technology, Engineering, and Mathematics. The White House published the report in February of 2012. On March 23, 2012, Science magazine published her editorial entitled "America's Community Colleges" with an accompanying podcast that highlights the science initiatives at Foothill College. She earned her B.A., summa cum laude, in history and French at Lone Mountain College in San Francisco; her M.A. in history at that same college; and her Ed.D. in organization and leadership (with a concentration in education law) from the University of San Francisco. She also holds an honorary A.S. from Imperial Valley College.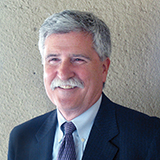 Brian Murphy, Ph.d., President, De Anza College, Ex-Officio
Brian Murphy is president of De Anza College. Previously, he was executive director of the San Francisco Urban Institute at San Francisco State University, a position he held after serving as chief consultant to the California State Legislature's review of the Master Plan for Higher Education in the late 1980s. Murphy taught political theory at the University of California, Santa Cruz,
expand
Santa Clara University, and San Francisco State University, and has served on several city commissions and nonprofit boards. He earned a bachelor's degree from Williams College and master's and doctoral degrees from the University of California, Berkeley, all in political science.
Murphy has been president of De Anza College since 2004. A key focus of his presidency is the preparation of students to be active, involved citizens committed to transforming their communities. This vision led to the creation of De Anza's Institute for Community and Civic Engagement in 2006. In 2011, he was instrumental in the development of The Democracy Commitment, a national project aimed at ensuring that every community college student has an education in democratic practice.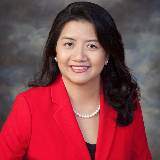 THUY THI NGUYEN, J.D., PRESIDENT, FOOTHILL COLLEGE, EX-OFFICIO
Thuy Thi Nguyen serves as the seventh President of Foothill College in Los Altos Hills, California, a position she has held since July 2016. Prior to her arrival at Foothill, Nguyen served as interim general counsel for the California Community College's Chancellor's Office.
expand
Nguyen is the founding board chair of California L.A.W. Pathway, a non-profit organization that coordinates the statewide 2+2+3 Community College Pathway to Law School initiative. She co-published a book, "25 Vietnamese Americans in 25 Years," showcasing the contributions of 25 distinguished Vietnamese Americans to American society to mark the anniversary of the fall of Saigon..
Nguyen worked as an adjunct instructor teaching education law for several years at what is now California State University, East Bay. She currently serves as board president of the Marcus Foster Education Institute, which promotes excellence and educational opportunity in Oakland public schools. In 2011, the Vietnamese American Bar Association of Northern California gave her its Trailblazer Award and in 2012, the Minority Bar Coalition presented her with its Unity Award.
Nguyen earned her B.A. in Philosophy from Yale University and her Juris Doctor degree from the University of California, Los Angeles School of Law, where she was a member of the inaugural class of the Public Interest Law and Policy Program. She is a Rotarian and lives with her husband and two children in Castro Valley.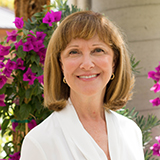 KATHLEEN SANTORA
As former President of the Foothill-De Anza Foundation, Kathleen has worked to focus the Foundation's attention on ways to serve students by "Changing Lives, One Student at a Time". Kathleen has also been involved with Foothill College's Environmental Horticulture division through her Slow the Flow Projects.
expand
She helped organize a Water Wise Landscape Conference and worked to install multiple rainwater harvesting systems at Foothill College. In addition, she has led the implementation of a project to recycle water from Foothill College cooling towers to the campus irrigation system. 
Kathleen is founder and chair of the Foothill College STEM Lecture Series, which brings community members to Foothill to hear thought leaders in science, technology, engineering and mathematics.
Kathleen and her husband, Mark, have funded and helped implement the renovation of the UC Irvine Athletic Training Center. For the past 16 years, Kathleen has organized a ReCycle Bike Drive to benefit those less fortunate in our community. She is a member of the Los Altos Hills Water Conservation Committee and GreenTown Los Altos. In addition, she is a member of the Montalvo Arts Center Board of Trustees in Saratoga, Ca.
Kathleen holds a BS in Biology and an MBA with a concentration in Organizational Behavior. She resides with her family in Los Altos Hills.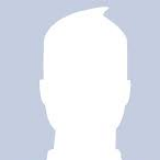 Mary Smith, CO-Chair, De Anza Commission, Ex-Officio
Mary Kinderman Smith was educated in Palo Alto prior to attending the University of California, Santa Barbara where she received a BA in Cultural Anthropology. Mary has been involved in educational fundraising from the first days of her children's education.
expand
From Hawthorne, CA the family moved to Cupertino in 1983 and even prior to moving into their new house began volunteering at Lincoln Elementary school, where both Mary and her husband Laury donated many service hours, engaged in tasks large and small for the benefit of the school. They were also involved in fundraising for the Cupertino Educational Endowment Foundation, working on both the CEEF Galas and golf tournaments for many years. As her children changed schools from elementary to middle school, and on through high school, Mary continued to work as a volunteer in elementary classrooms working with students for whom reading was a challenge. Mary was involved in the PTA of all their schools serving in capacities ranging from event coordinator to President of the Council PTA.
Mary became involved with the De Anza Commission through work on multiple "Nights of Magic" ultimately going on to co-chair four such events. She is now serving her third year as co-chair of the Commission, and continues to serve as part of fundraising committees for the school.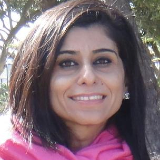 Kavita Tankha
Kavita Tankha has been a resident of Los Altos Hills since 2005. A passionate supporter of education for girls and women, she joined the Foothill-De Anza Foundation Board of Directors in 2012.
expand
In addition to her work with Foothill-De Anza, she is involved with a number of philanthropic organizations including Planned Parenthood, Emerge, Girls Learn International, and the El Camino Hospital Foundation. Kavita is committed to social, political, and economic equality for women. A firm believer that "all politics are local" she strives to "make communities better and more vibrant" through her work. As part of that mission she works as a volunteer on the Planning Commission of Los Altos Hills, helping to shape the development of the community she lives in. Her work in government and non-profits led to her selection as one of 100 Women of Influence in 2014 by the Silicon Valley Business Journal
In addition to her role on the Planning Commission, she works with numerous South Asian organizations to help bring awareness to causes that serve the needs of the community. In 2012, she served on the national finance committee for President Barack Obama's re-election campaign and was honored as Activist of the Year by the Silicon Valley Asian Pacific American Democratic Club. Prior to her move to the Bay Area, Kavita worked as an attorney with various law firms around the world.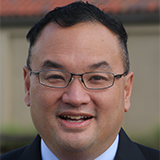 Gilbert Wong, BOARD OF TRUSTEE, EX-OFFICIO
Gilbert Wong was elected to the Foothill-De Anza Board of Trustees in November 2016. He served for nine years on the Cupertino City Council, twice holding the positions of mayor and vice mayor.
expand
After earning an associate degree at West Valley College and a bachelor's degree at San Jose State University, he began working in his family real estate investment and property management business. He served for three years as a volunteer on the De Anza Commission, an auxiliary of the Foothill-De Anza Foundation that represents De Anza College in the community. His extensive community experience includes leadership positions in the Rotary Club of Cupertino, Cupertino Chamber of Commence, Cupertino Educational Endowment Foundation, Asian American Parent Association, Asian Pacific American Leadership Institute, and the Organization of Chinese Americans Silicon Valley chapter. He completed the certificate program for senior executives in state and local government offered by the Harvard University John F. Kennedy School of Government.