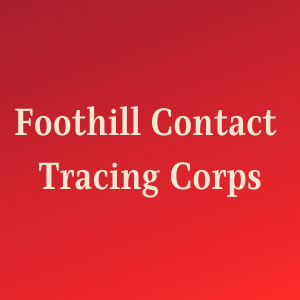 Foothill College Contact Tracing Corps
Foothill College Contact Tracing Corps
As the Covid-19 pandemic infected thousands in the Silicon Valley, Foothill College launched a free Contact Tracing and Case Investigation course to help meet the demand for trained volunteer contact tracers during the COVID-19 pandemic.
Led by instructor Rebecca Ryan, the course provided an opportunity for students to be part of the county's public infrastructure as well as serve the community.
Below you can learn how the experience and the opportunity impacted student participants.
Charlene:
"When I started my volunteering as Contact Tracer and Case Investigator in Santa Clara County, I realized how Covid-19 has affected our community. It was my surprise to see how many people around us do not understand what it means to be in quarantine or in isolation. Identifying and calling exposed individuals to help to slow and to control the spread of Covid-19 helped me stay busy during this pandemic period and helped me to cope with the sad news I hear every day in the media; it's also helped me to learn new skills. I would like to thank Professor Rebecca Ryan for this opportunity and all those who supported us during these difficult times because the stipend received will helps us with our academic costs as a student at Foothill College."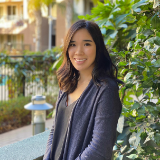 Elaine:
"Being a volunteer COVID-19 case investigator and contact tracer has been such an amazing opportunity. I am honored to be a part of a project that is so meaningful and impactful. Seeing everyone work together to try and slow the spread of the virus truly exemplifies the strength of our community. The most rewarding aspect of this work is being able to help people stay safe and informed while being physically apart. Thank you Foothill College and Dr. Rebecca Ryan for allowing students to be involved in the Contact Tracing Corps. The stipend received will allow me to continue my work in this field and help fund my future nursing school journey."
Hannah:
"I am thankful for being part of the Contact Tracing Corps at Foothill. The skills I have learned as a Contact Tracer, such as active listening and cultural competency, have far-reaching applications, and I am glad to be of service to help stop the spread of such a deadly and destructive infectious disease. The generous stipend will go towards finishing the coursework needed to apply to medical school next year."
Junye:
"I have been staying home ever since school was shut down in March 2020. Without socially interacting with my peers in real life, I felt like I have lost the connection to the world at some point. However, volunteering as a Covid-19 case investigator and contact tracer warms my heart and gives me a meaningful experience. Before joining the Contact Tracing Corps, I never knew that life could be so difficult especially when hit by the pandemic. Homelessness, lack of food, unemployment, no friends or family around… There is a small portion of people in our community who are not living but simply surviving. But it really warms my heart to know that the county is dedicating time to reaching out to every Covid-19 positive case. It warms my heart to hear the sincere "thank you" from people at the end of each phone interview for the valuable work we are doing. I am glad to be part of such an impactful service to help address the global health crisis. I would like to thank the Foothill-De Anza Foundation, Foothill College, and Professor Rebecca Ryan for providing this fantastic opportunity for us students. The generous stipend will help pay my tuition fees and continue to support my future education after I transfer to a four-year university."
Marcela:
"My experience with CTC has been very enlightening. Knowing that I am making real changes in people's lives is such a fantastic feeling, and being a part of something so much bigger than me is truly incredible, I can see how each small piece of the puzzle really matters in the long run. Many people out there are in situations where they are scared, frustrated, and busy, on top of having no resources. You can hear the relief in their voices when they learn how motivated our county is at helping them access those resources. In fact, there are many people who are lonely and appreciate a conversation with someone who sounds like they genuinely care! A lot of people in Santa Clara County just want to be able to get their questions answered and their emotions validated. Sometimes that's the only thing people really want, for someone to listen to them and reiterate that what they're going through is difficult. After almost a year, we as a community have to remember we are still dealing with a global pandemic, it's perfectly normal to be feeling depressed, anxious, beaten down, and alone, even if this is a completely new feeling for you as an individual! Receiving this stipend will help me more than any of you could know. I am a full-time student and a frontline worker as well. My job recently had to close for about a week due to possible exposures, and this has made making ends meet even more difficult. Eventually, I would like to become a psychiatric nurse, and contact tracing has given me a fantastic opportunity to really put my skills to use. Thank you so much for your help."
Hala:
"My experience with Foothill's Contact Tracing Corps has been wonderful so far. I have learned so much about the COVID-19 pandemic, the works of contact tracing, practiced my communication skills, and have been provided with such a strong support system in return. I am so grateful to be a part of this amazing team, and I really appreciate the Foothill-De Anza Foundation for giving students this opportunity with a reward for their hard work.
I will make sure to use the stipend towards supporting my education, including purchasing textbooks!"