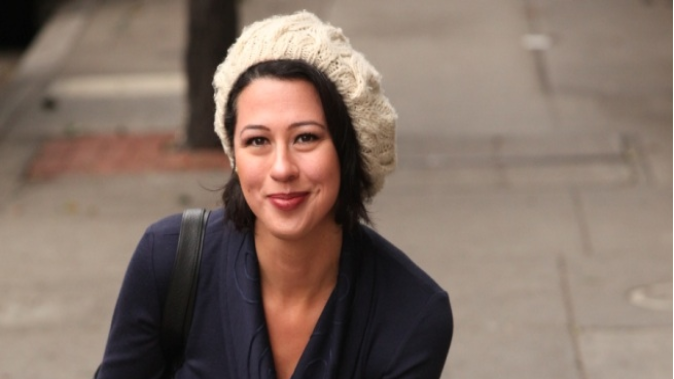 Olivia Sadlwoski
Alum Spreads the Wealth
At 16, Olivia Sadlwoski looked like anything but a promising future academic. Home life was abusive so she left to find a better life on her own. She supported herself during high school and despite many challenges, graduated with her high school class. With a difficult academic and personal history, Olivia was astonished by the support she received at De Anza. She realized that, up until De Anza, support was scarce.
"Having determination for a better life will only get you so far," Olivia says, "It was the constant support of the staff and faculty who believed in me that helped me to get my degrees."
Financial aid and scholarships were part of the support Olivia received. Their importance was not lost on her. She came to see them as something more than financial underpinnings pure and simple. Receiving a scholarship means that someone has decided to make an investment in you because they believe in your potential, she realized.
With the help of the Foundation's scholarship system, Olivia received the prestigious UC Santa Cruz Karl S. Pister Leadership Opportunity Scholarship. After attending UCSC she received a Bachelor of Science degree in Sociology, graduating with honors.
Today, Olivia is in the biotechnology field and often works with start-up companies.
"There is nothing I love more than bringing on very talented people with exceptional skills and watching the magic of early start-up team collaboration," she says. "There is much to be said for creating something from nothing and it is always incredible to watch the process from any position."
Olivia credits the instructors, staff and the financial aid department for her college success. Her appreciation for De Anza's support inspired her to continue this cycle by donating to the scholarship fund. She hopes her support can benefit other students with similar situations.